Purify the Air in Your Home with the Daikin Air Purifier
Pure air is always desirable, especially now that there is a pandemic. It is important that your home has clean, contaminant-free air as this can often decrease the risk of various health problems, including Covid 19. This is now more achievable than ever with Crispair's Daikin Air Purifiers that are designed to continuously trap and break down bacteria, odours and other pollutants. 
The Daikin Air Purifiers are approved by the National Asthma Council's Sensitive Choice program and carry the Blue Butterfly symbol meaning they are one the most reliable, top-performing air purifiers on the market. 
The Air Purifiers are designed to optimise indoor air quality. In doing so, they create a healthy, clean and comfortable environment for you to live in.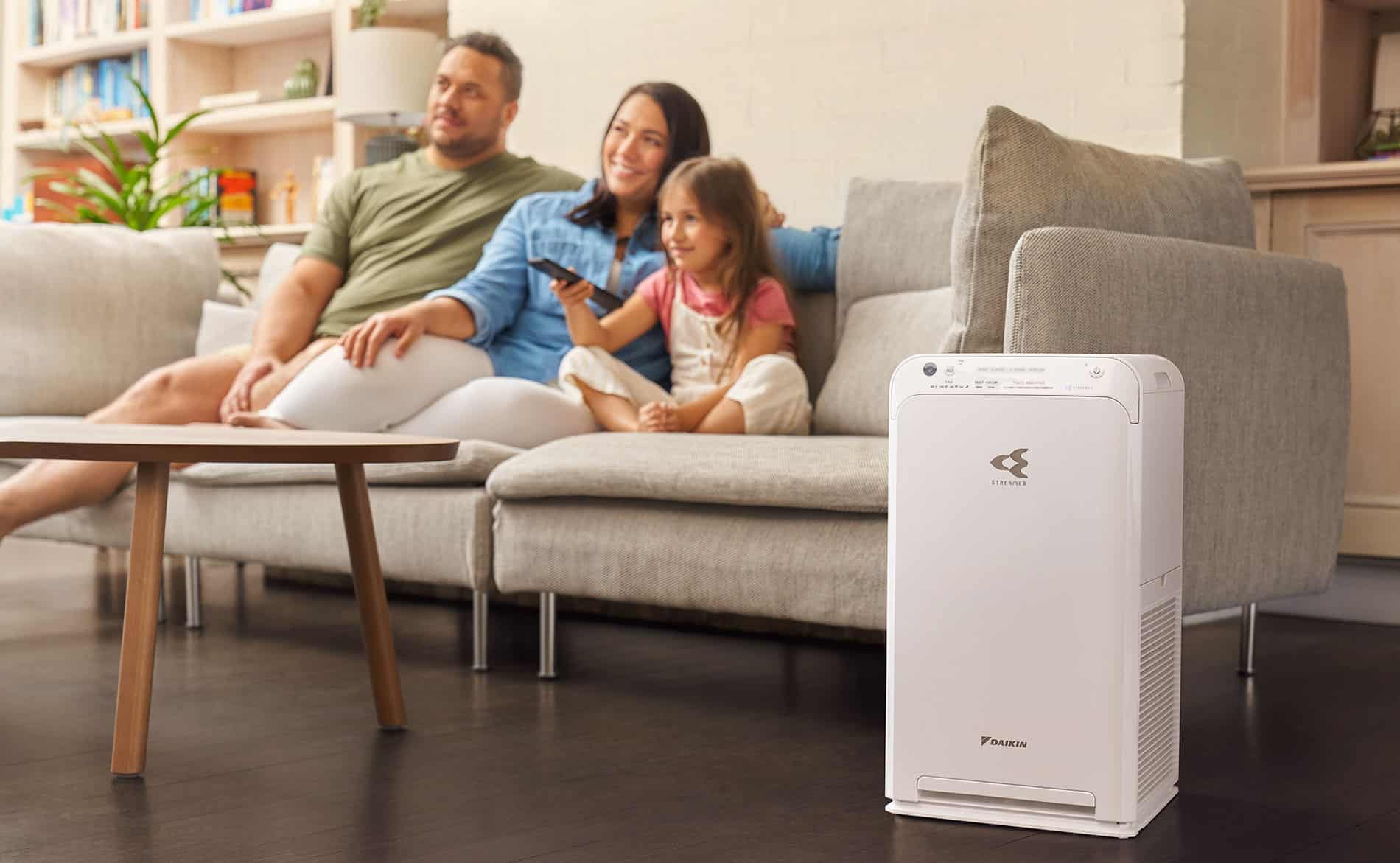 Daikin Are Innovators
Australians spend plenty of their lives indoors, especially during hot summer months when the air con is a necessity. Daikin recognises this and has invested more than ever in climate control and purifying solutions for their customers. Through their research they are able to help ensure pollutants can't have an impact on overall wellness, minimising health problems for many individuals. 
Daikin is dedicated to product innovation and using the latest and greatest technologies and their Air Purifiers are no exception. They are expertly designed to catch, suppress, and break down germs, odours, and pollutants. Mould, pollen, allergens, formaldehyde, traffic pollution, and dust are no match for the Daikin air purifiers. 
After extensive testing, the Daikin air purifiers have been found to eliminate more than 99.6% of pollen in up to 2 hours and as little as 1. They eliminate 99.9% of mould within 24 hours and in as little as 2. They also eliminate 99.61% of allergens in as quickly as 1 hour. 
Layed Filtration Approach
The Daikin air purifiers use several different filtering layers to assist in eliminating contaminants that contribute to poor indoor air quality. A Prefilter is attached as the initial filtration layer. It collects bigger particles like dust, allergens and grime. This allows the downstream filtering components to operate more freely and thus be more effective at removing pollution from the room.
The airstream next passes through the Streamer Discharge Unit, which is the second filtering layer. To disintegrate dangerous compounds, this method uses a high-power plasma discharge that creates high-speed electrons. The oxidative decomposition process then eliminates smells, microorganisms, and air contaminants from the interior environment and does so on a constant basis. With the same electrical power, the oxidative breakdown process is over 1000 times faster than normal plasma discharge.
The Electrostatic High-Efficiency Particulate Filter is the third filtering layer, and it filters tiny particles down to 0.3m with up to 99.97% efficiency. Only clean, purified air is returned into the room through the top discharge panel, ensuring that tiny particles such as smoke and bacteria are collected. Last but not least, there's the Deodorizing filter. This filter, in combination with the Streamer, removes smells from the airstream on a constant basis.
If you've gotten to the end of this article and a Daikin Air Purifier sounds like something you need contact us today for more information or to purchase one!