Is it time to replace your split air conditioning system?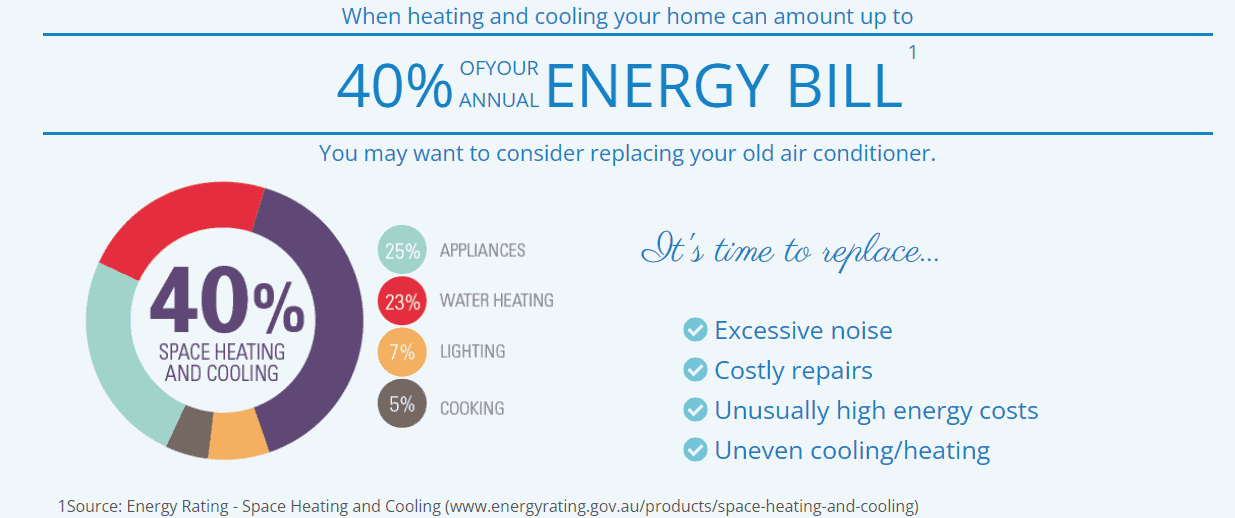 Air conditioners are supposed to keep us cool and comfortable during the hottest days of summer and warm and toasty during the coldest days of winter, but have you noticed that yours isn't working as well as it used to? It's possible that your split air conditioning system needs to be replaced.
Other tell-tale signs that it is time to replace your split air conditioning system include:
• Strange noises or odours are coming from your air conditioner
• Your air conditioner is providing uneven cooling/heating
• Your air conditioning unit has started to leak
• Your system requires frequent and costly repairs (while it is recommended that air conditioners be serviced at least once a year, if your air conditioner is needing constant repairs then it may be time to consider a newer model)
• You have noticed that your electricity bills have been unusually high (this could be due to a leak).

Looking to upgrade to a newer, more energy-efficient system?

Newer Daikin split system air conditioners are much more energy-efficient than older models thanks to recent developments in both technology and knowledge. They also have a range of cutting edge features, such as:
Inverter Technology
An advanced fan motor technology enables the unit to operate more efficiently than other models. This technology allows for the desired temperature to be reached quicker, and ensures the optimal temperature is maintained without fluctuations.
Econo Mode
Switching to this mode helps to reduce power consumption and decreases the load on the electrical circuit when several electrical devices are used at the same time.
Standby Power Function
When you are not using your air conditioner, the standby power function turns off power supply to the outdoor unit and sets the indoor unit into standby mode, reducing energy consumption.
Request a quote for a new Daikin split system air conditioner today!