Innovative and Reliable Split System Aircons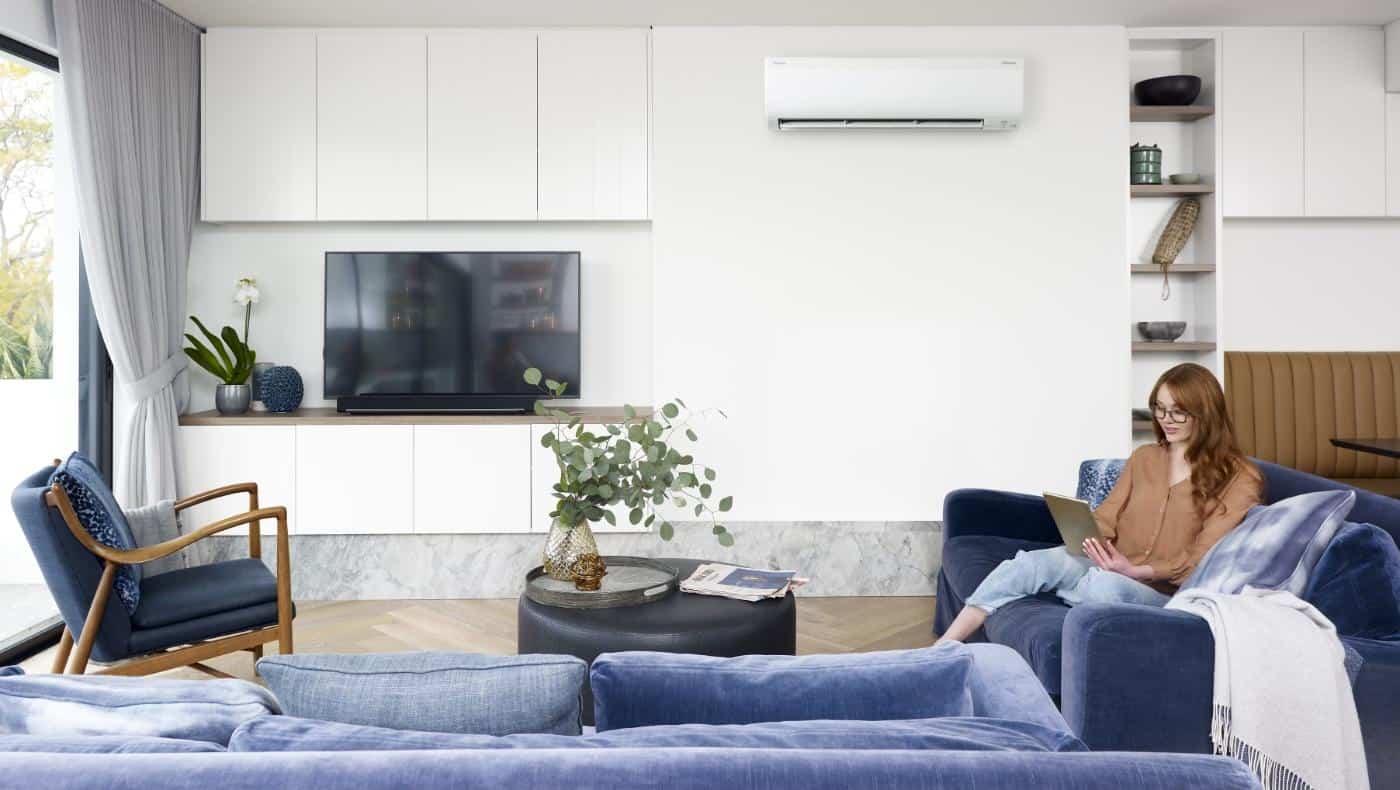 Daikin has spent over 90 years investing extensively in research and development to provide you and your family with the best temperature management possible. Daikin's innovations contribute to the energy efficiency, power, reliability, and ease of use of all of Daikin's split system air conditioners. These split systems are suitable for cooling a single room or a specific region of a home as well as an entire property with multiple regions. A broad range of models are available to meet your needs, and they are available in wall-mounted or floor-standing variants.
Daikin has made many accomplishments and technological advancements since its inception. Due to this, Daikin is currently the only Split System Aircon being sold in Australia to be approved by Australia's National Asthma Council. They created the Sensitive Choice programme to help people with asthma and allergies choose products that are better suited to their sensitivities. The Sensitive Choice ® programme recognises Daikin Split Systems and Air Purifiers, which are marked with the Blue Butterfly insignia.
Coanda Airflow Systems
Our indoor wall units have a sophisticated louvre design that allows air to flow upwards with the ceiling, generating a circulatory airflow in the desired area. This results in faster cooling, more equal temperature distribution, and higher levels of comfort.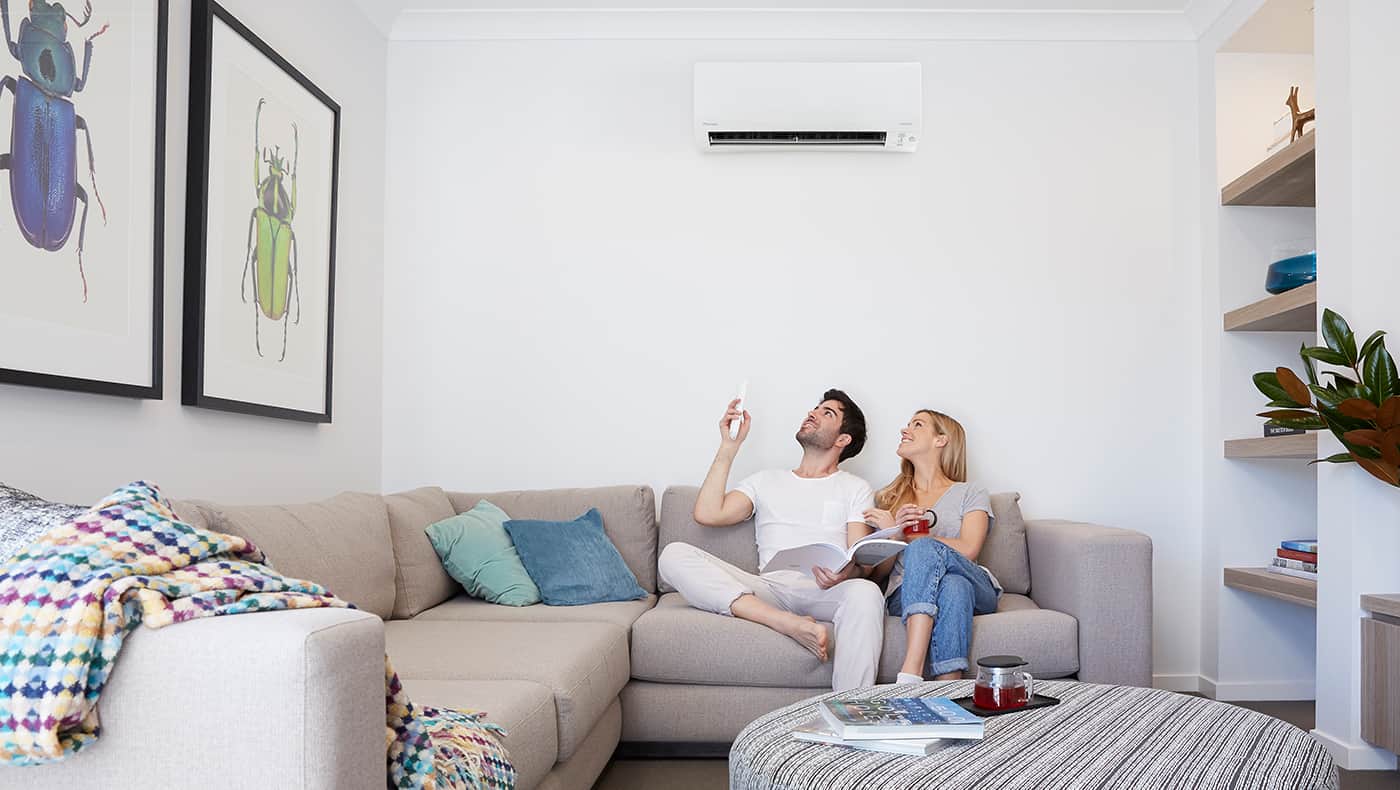 Adaptive Eye Sensor
Daikin's patented Intelligent Eye sensor is included in every indoor wall-mounted model. When the room is vacant, this sensor smartly shifts the machine into energy-saving mode. The intelligent eye may also be employed to give draught-free comfort on models equipped with the more modern 2-Area variation.
R32 Refrigerant
R32 refrigerant is used in all Daikin wall-mounted split systems. These high-quality R32 systems are adept at providing reliable cooling and heating while minimising danger or potential harm to the environment. Refrigerants like the commonly utilised R410A have a much higher global warming potential whilst also having less refrigeration potential. The R32 Refrigerant is far superior.
Innovative Inverter
An inverter system functions similarly to a car's accelerator, gradually raising or lowering power. They get the room to the desired temperature faster and keep it there without fluctuating. This translates to uninterrupted comfort and huge cost savings.
Reluctance DC Motor
Daikin's outdoor split system units all include Reluctance DC motors. These motors drive compressors using innovative technology. Magnetic torque of neodymium magnets in conjunction with reluctance torque in these motors can boost efficiency by up to 40% in comparison with conventional motors.
Mobile Control
With an easy-to-use app, the Mobile Controller puts the most commonly utilised features of your air conditioner at your fingertips. All of Daikin's split systems are Wi-Fi enabled. This means that the easy-to-use Mobile Controller app works through a wireless connection to give the user complete control over their Daikin split system air conditioning unit using your smartphone or tablet.
Access your aircon's controls from practically anywhere! You can monitor and operate your system, altering the temperature and setting for a pleasant atmosphere when you get home. All you need is a stable internet connection for your Wi-Fi network as well as an internet connection for your phone or tablet. There are both apple and android versions of Daikin's mobile app.

Daikin Split System Air Conditioning Models
US7
US7 is at the top of its class and packed with modern technology. With this split system unit, you can humidify and dehumidify as well as ventilate and purify the surrounding air.
Zena
Its contemporary and beautiful design blends easily into the modern house, thanks to the use of cutting-edge technology. Available with two finishes: White Hair Line and Black Wood. The Zena Split systems are ideal for modern contemporary rooms, room atmosphere, and heating and cooling a small portion of your house.
Alira
Step ahead of the competition by blending in seamlessly with contemporary decors and giving whisper-quiet relaxation while achieving industry-leading energy efficiency. Daikin Streamer Technology lowers the presence of impurities such as pollen, germs, and mould in the house. The Alira is ideal for improving your home's indoor air quality, heating or cooling small, medium, and large areas, and preserving room atmosphere.
Cora
Featuring whisper-quiet operation and superior comfort levels without sacrificing elegance, this product is delivered with subtle assurance. The Cora is great for heating or cooling small to big rooms and is best for those who are careful of their energy use.
Nexura
European-designed floor standing heat pump is quiet, inconspicuous, and boasts cutting-edge heating technology thanks to its innovative front radiant heat panel.
Floor Standing
Daikin split systems also come in a free-standing partially portable option. These come in a variety of capacity options and are perfect for tucking under windows, recessed walls or even old fireplaces. VRV-S This series of split system air conditioning is perfect for multiple rooms in medium to large houses. There is a wide range of units so you're guaranteed the perfect fit.
NX Super Multi
Daikin's Super Multi NX is an excellent choice for multi-room air conditioning. Just having one Super Multi NX unit can keep up to five rooms at a consistently comfortable temperature.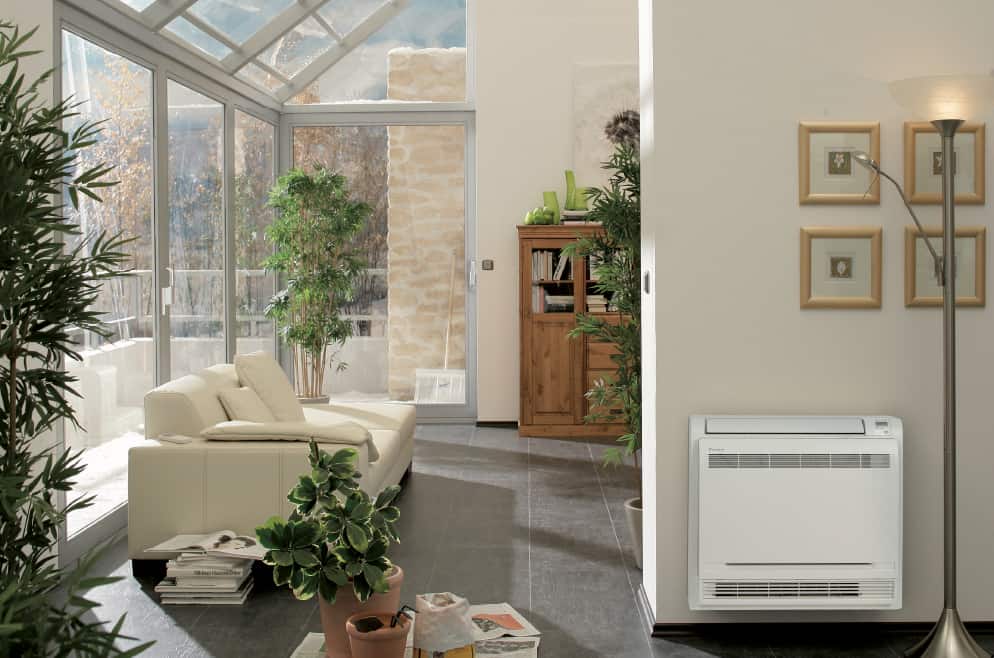 Download Brochure