Air Conditioning Perth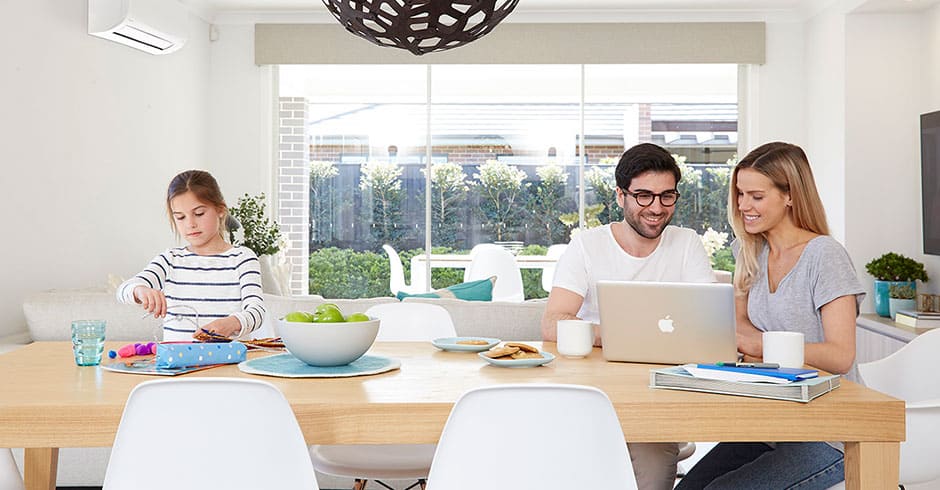 Live comfortably all year round and save money with our range of air conditioning units. Crispair has been one of Perth's most trusted air conditioning services for over 30 years, and have been a Daikin Super Dealer for over 17 years.
We design and install air conditioning units for domestic and commercial purposes all over Perth. Crispair endeavours to provide exceptional service that is unmatched, ensuring each design provides a perfect outcome to suit budget and lifestyle needs. By working closely with many of Perth's leading builders and architects, we always stay updated with changes in the industry.
As residential blocks have become smaller in Perth we have seen the growth of two-storey homes. It is imperative that you get your system correctly designed as floor and wall penetrations, bulkheads and dropped ceilings need to be considered during the design phase. We have over 25 years of experience in two-storey construction and guarantee to give the best advice and results for your air conditioning installation.
Crispair understands that each and every installation is different, and we are happy to discuss and plan an ideal air conditioning system for you. Our experienced consultants will liaise directly with you and your builder to provide your dream home or business with perfect air conditioning.
Everyone deserves the comfort of air conditioning and it is our commitment to provide it to as many people as possible! Crispair's extensive knowledge and expertise have seen thousands of happy customers, so you can rest assured that any system recommended by us is the best for your property and budget. With many systems to choose from you can trust Crispair to provide you with an energy-efficient air conditioning solution.
To experience the Crispair difference, drop into our interactive showroom with your plans. Alternatively, contact us today for advice and a free quote.