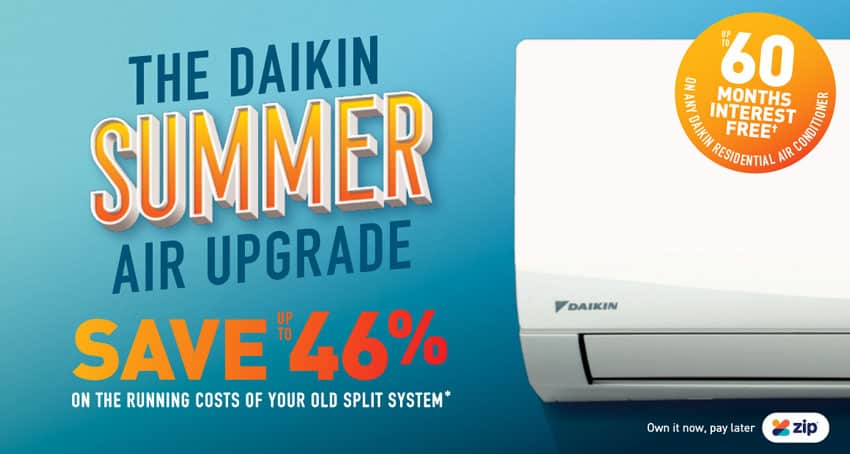 The Daikin Summer Air Upgrade
Save up to 46% on the running costs of your old split system.
Why Daikin?
Daikin is Australia's #1 air conditioning specialist. Our products provide clean, efficient, and superior comfort in the places we live, work, and play.
Take Control of your Air Conditioning Costs
Don't put your struggling old air conditioner through another long, hot summer.
Take advantage of the Daikin Summer Air Upgrade today and cut your running costs by up to 46%.*
PLUS, for a limited time, get up to 60 months interest-free† on any Daikin residential air conditioner.