Smart Plugs
iZone smart plugs have arrived! Add iZone's smart plugs to control and manage your home appliances from anywhere, anytime to give you even greater control and cost-savings.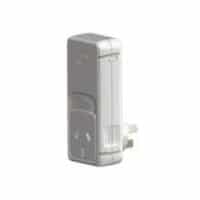 With iZone smart plugs, you can transform a "dumb" appliance into a smart appliance. You can plug in any 240V (10 amp) appliance into the iZone smart plug and use your smart phone, tablet or iZone touch screen to control it.
You can also control lighting that is not apart of the iZone smart network by plugging it into an iZone smart plug. Now that's smart!
Smart plugs can also be grouped with iZone's wireless smart switches so you can add a switch or, occupancy sensor easily.
Get smart creating automatic actions!
It's easy to create schedules to turn your appliances on and off. Turn your iron off from anywhere, if you've left it on. Turn on the electric blanket before you go to bed, or use IFTTT to switch lights on automatically when you arrive home. The opportunities to control and automate your existing appliances are endless!