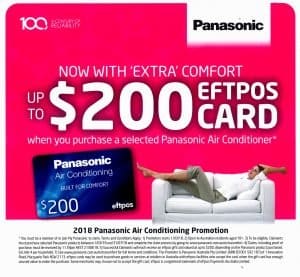 Panasonic Air Conditioning
Crispair have been part of the Panasonic Dealer network for 9 years.
During that time we have installed many ducted systems, wall splits and ceiling cassettes.

Quieter Air Conditioning With Reduced Cost
All the models of Panasonic FS Inverter Series are equipped with DC inverters for the higher EER operation.
The new design attains quiet and high efficient operation and reduces the running cost.

Suiting Many Air Conditioning Applications
With an ever increasing product range being released and some exciting control options available, Panasonic is a great option suiting many applications.
Crispair is an Authorised Panasonic Service Provider.
Please feel free to download our current Panasonic Air Conditioning Brochure below: